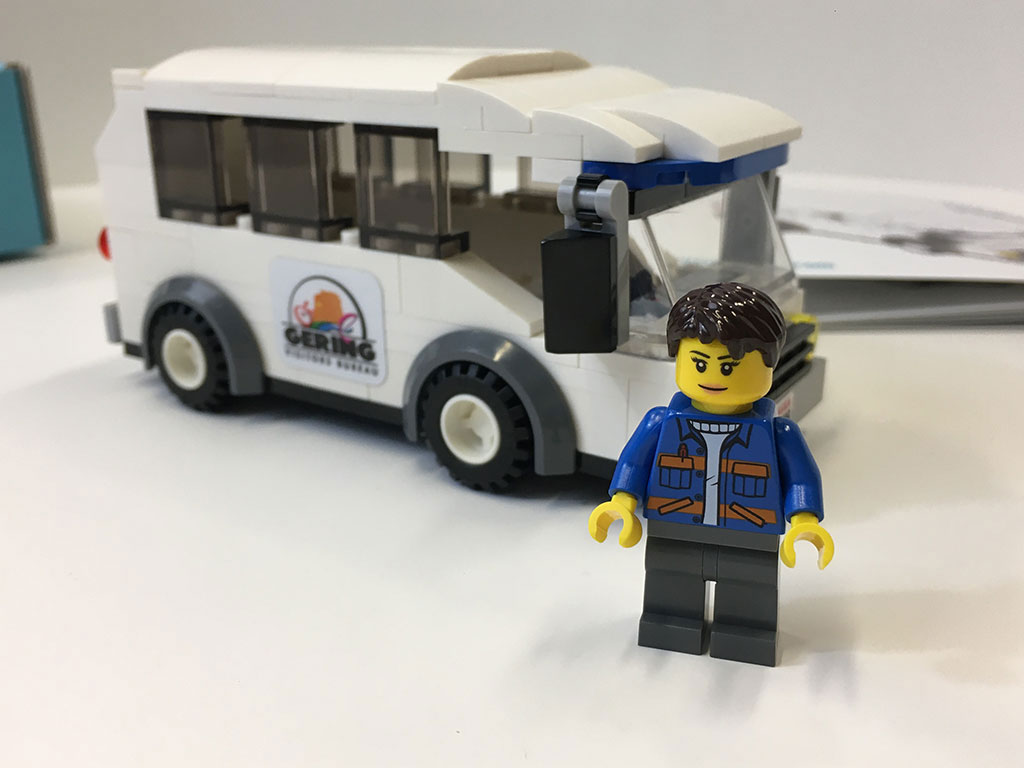 Gering Visitors Bureau
Custom LEGO Direct Mail
Gering Visitors Bureau wanted a fun and memorable direct mail piece to attract bus-tour operators. We looked at several "off-the-shelf" concepts before pitching a custom LEGO set. When we got the go-ahead to explore the idea, we set to work, designing a set that we could source at the given price point.
We created several mini-bus models and decided on a version with the most potential. We re-created the model in 3D and cross-checked with LEGO "Pick a Brick" to assure we could fulfill the design. We presented the concept as a 3D rendering, including mockups of the box and manual, with price quotes for each.
Approved, we placed the LEGO order, designed the instruction book, box, and stickers. Because of Covid-19 shut-downs and restrictions, we waited a few months as pieces came in. LEGO customer service was great to work with, helping us know what was going on. Once all the LEGOs arrived, we sorted and bagged each kit and shipped everything to Gering VB to mail out to their notable clients.